Introduction
The inbound marketing software platform that helps companies attract visitors, convert leads and close customers. With our integration you can convert conversations into Hubspot deals.
Step 1
Go to the
Add-ons
section
and select the HubSpot configure option.
Step 2
Start the HubSpot authentication by clicking "Update settings".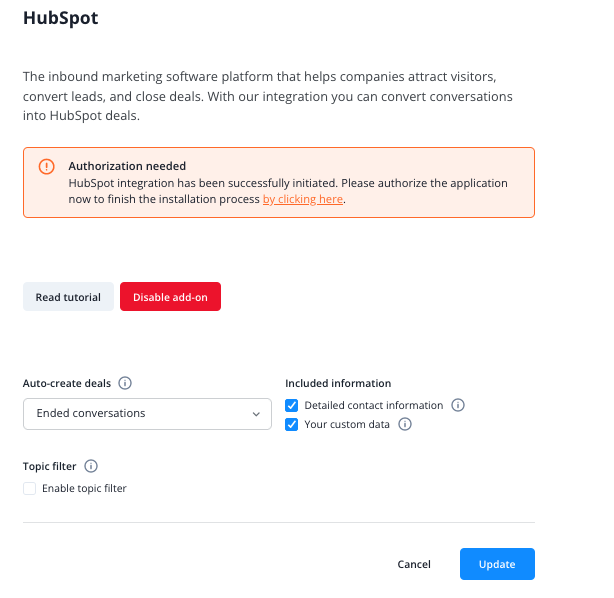 In the pop-up, click "Authorize" to be redirected to HubSpot.
Step 3
After logging in to HubSpot, choose the account you want to connect to Userlike.
Step 4
You will be redirected back to Userlike. Now configure the HubSpot add-on to your needs and click "Update settings" to save.
Sending conversations to HubSpot
In the Message Center, you can now manually send conversations to HubSpot via the action bar above the conversation
or via chat command in the input field.
$hubspot - Create HubSpot contact from current conversation
Under All conversations you can also send multiple conversations to the add-on.