How do I add subscribers?
There are several ways to add contacts as subscribers.
QR code / Integrated WA chatbot

When creating a campaign channel, you can set keywords for the contact to agree to or decline receiving your messages. The integrated bot is automatically activated when creating the channel.

You can provide your contacts with a click-to-chat link to your WhatsApp Campaigns Channel.

This link is structured as follows:

https://wa.me/XXX

, where "XXX" stands for a phone number in the complete international format (without zeroes, spaces, hyphens, etc.). An example:

https://wa.me/491701234567

You can use this link to create a QR code for your customers.
Manual contact import

You can manually import contacts with a CSV file. Learn more in this tutorial.
Through the contact profile in the Message Center

Open the contact profile in the Userlike Message Center and assign the contact to one or more campaign channels.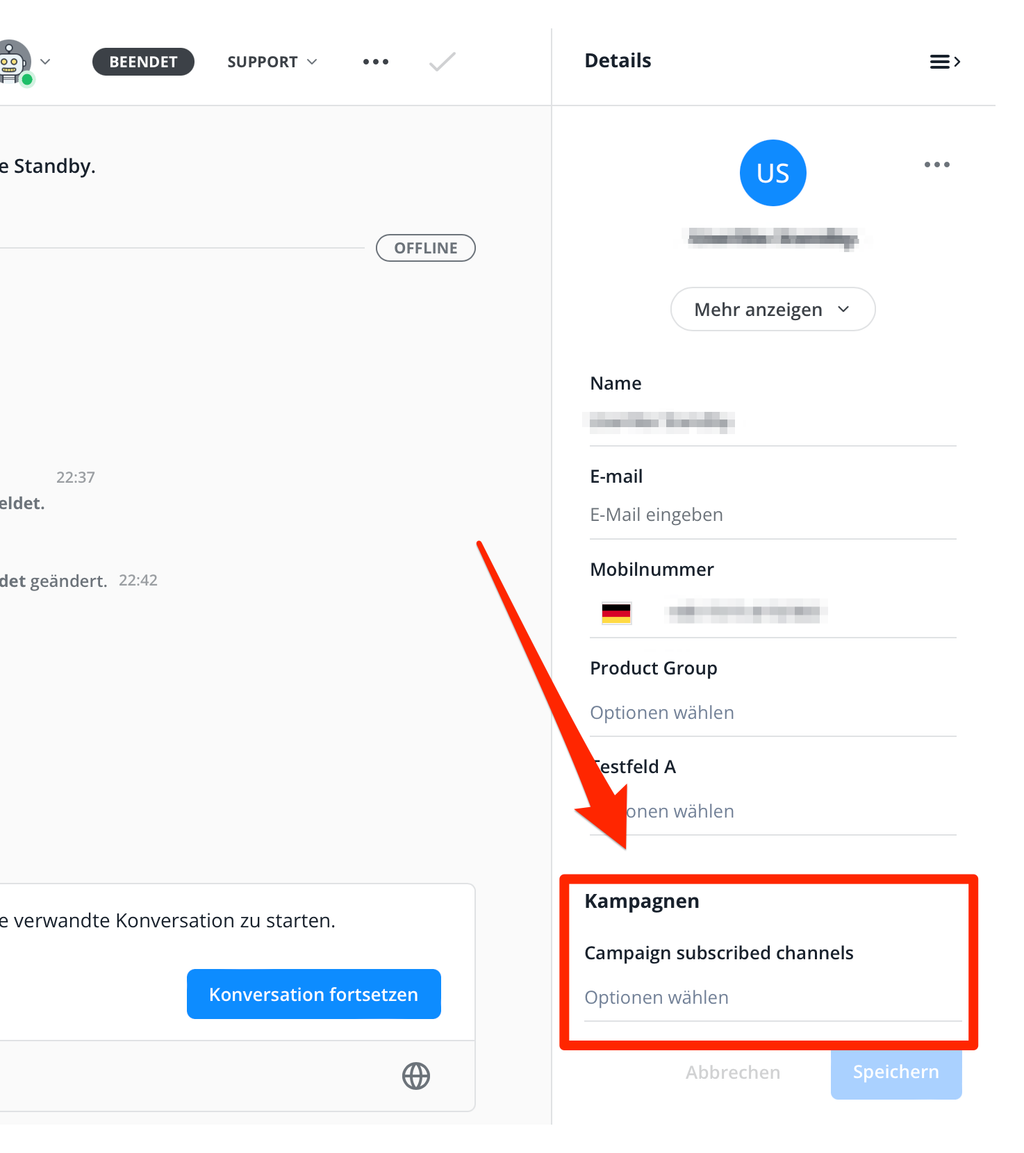 Please note: You may only manually add contacts if you have obtained their consent! You can learn more about data privacy, also in connection with WhatsApp, in our FAQ section:
FAQ Category Data Privacy
Contact overview
Get an overview of all customers who decided to receive your campaigns.
You can also filter your contacts within this list, save these filters and apply them later when sending the campaign. That way you can also send your messages only to certain groups of customers.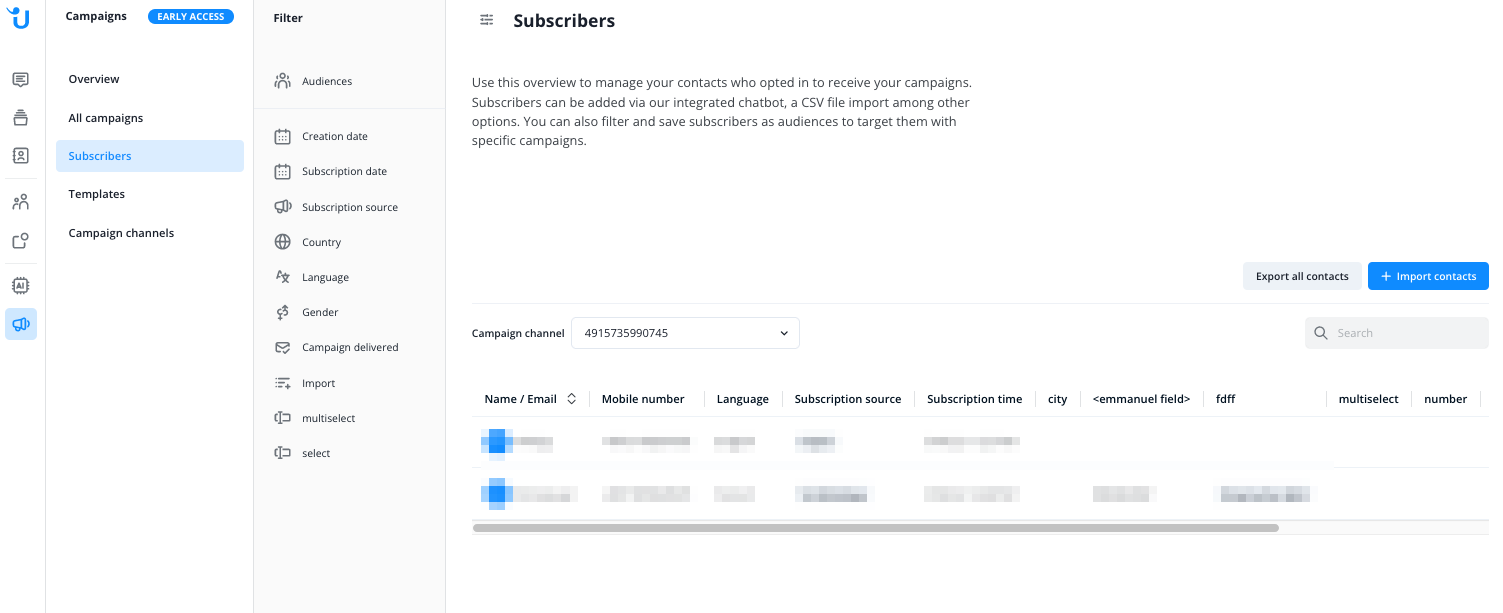 Use our pre-made filters or manually filter by pre-defined custom fields. You can create and manage these fields under Settings (Gear Icon) → Chat Tools → Data Fields.
You can find more information here:

Custom Fields for Campaigns
Export contacts
You can export all of your contacts or a filtered list as a CSV file.