Step 1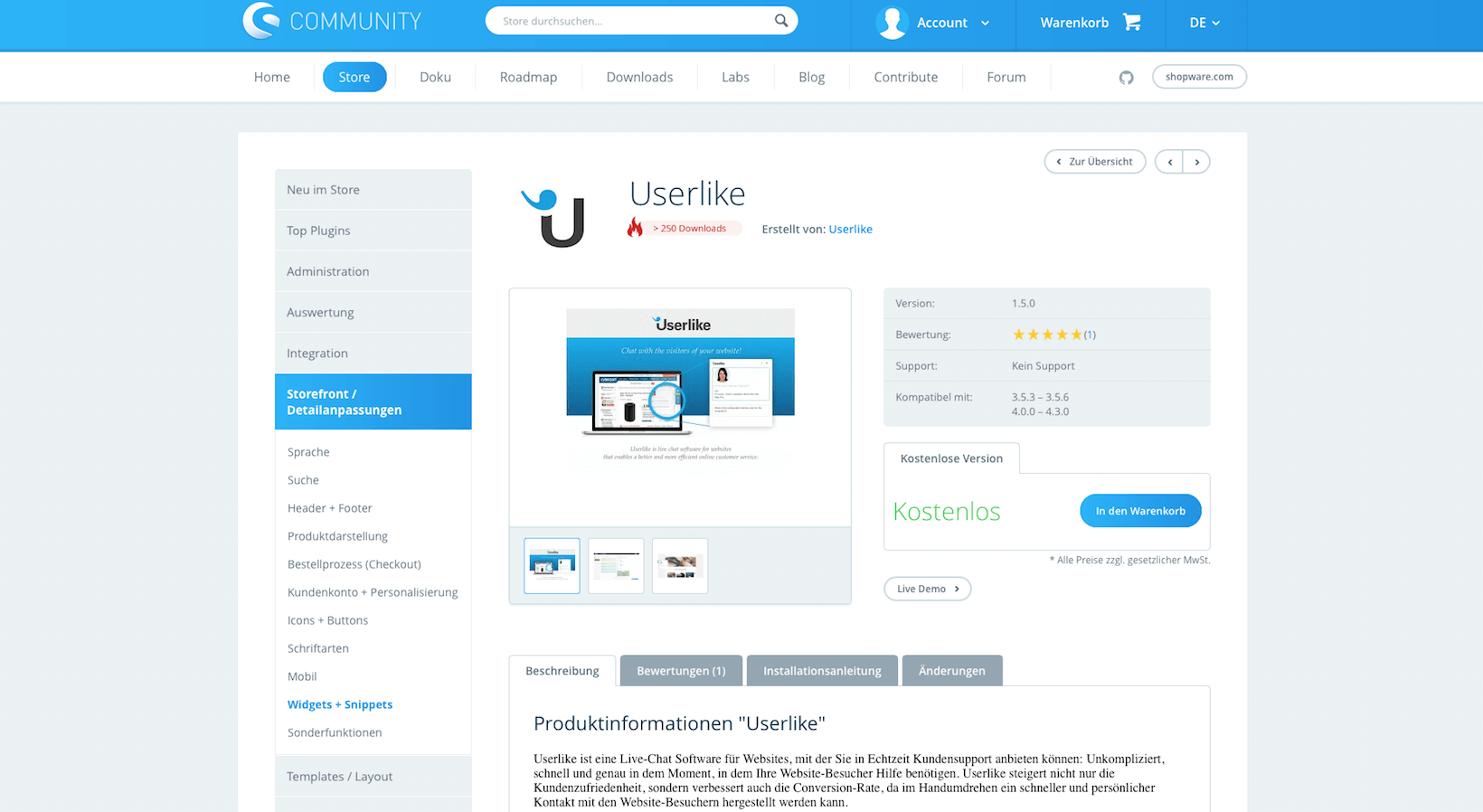 Step 2
Click Proceed to checkout and go through the checkout process.
Step 3
On the checkout page, click Send order.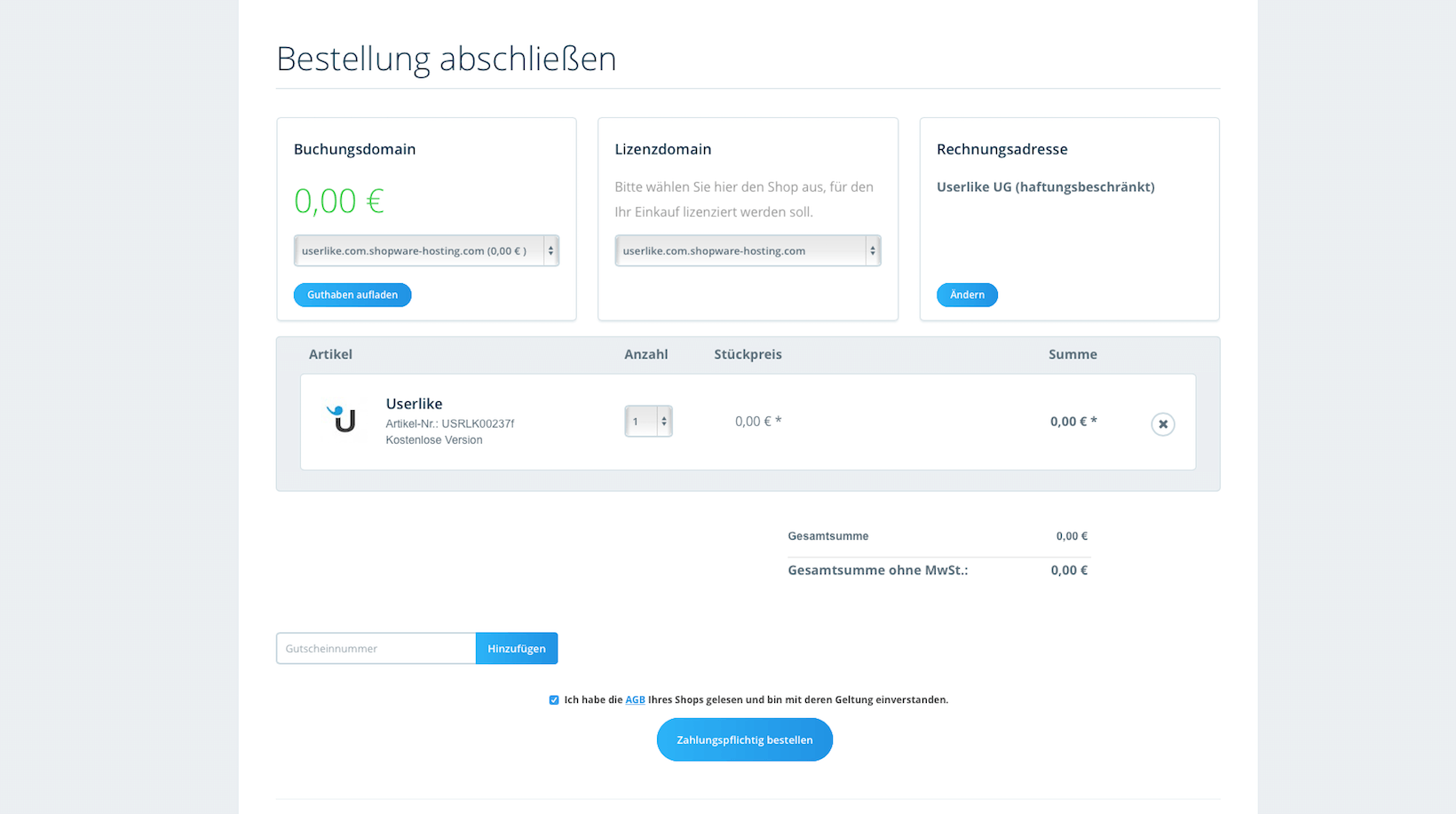 Step 4
Log in to your Shopware account and go to Licenses via the left navigation bar. Then click Details / Download next to the Userlike plugin.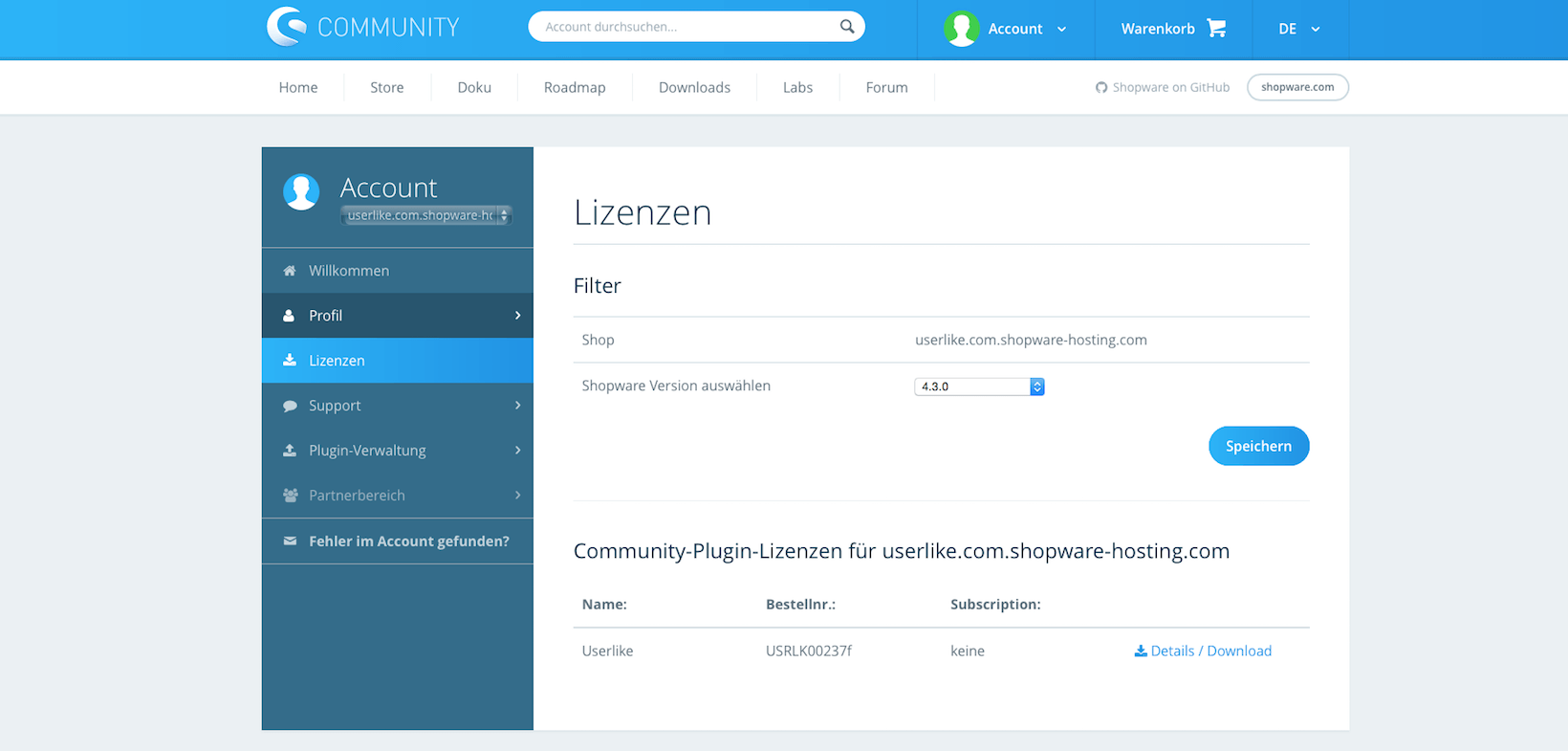 Step 5
Click the Download button.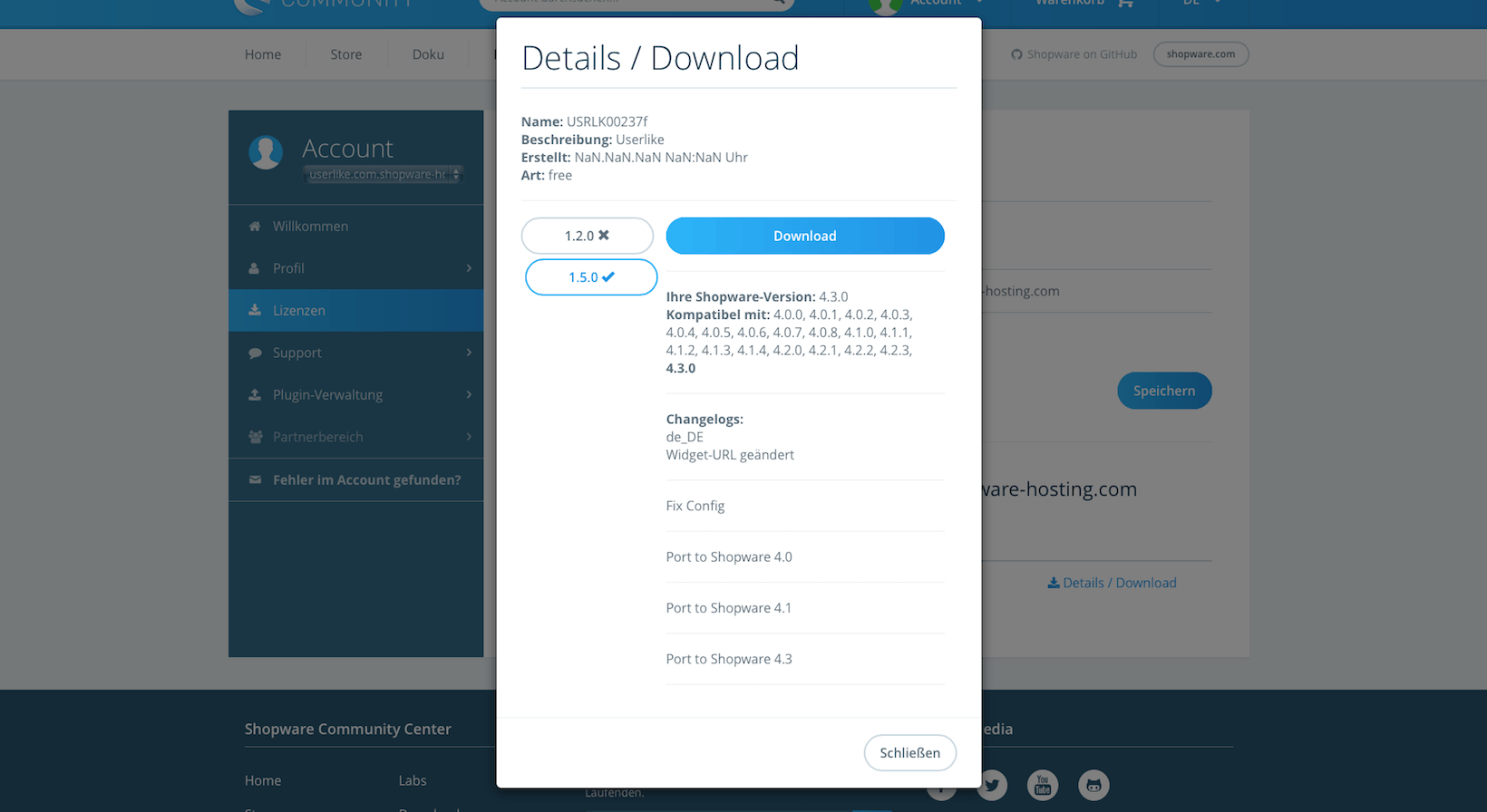 Step 6
Now log in to the admin area of your Shopware shop. In the Configuration menu, click on Plugin Manager.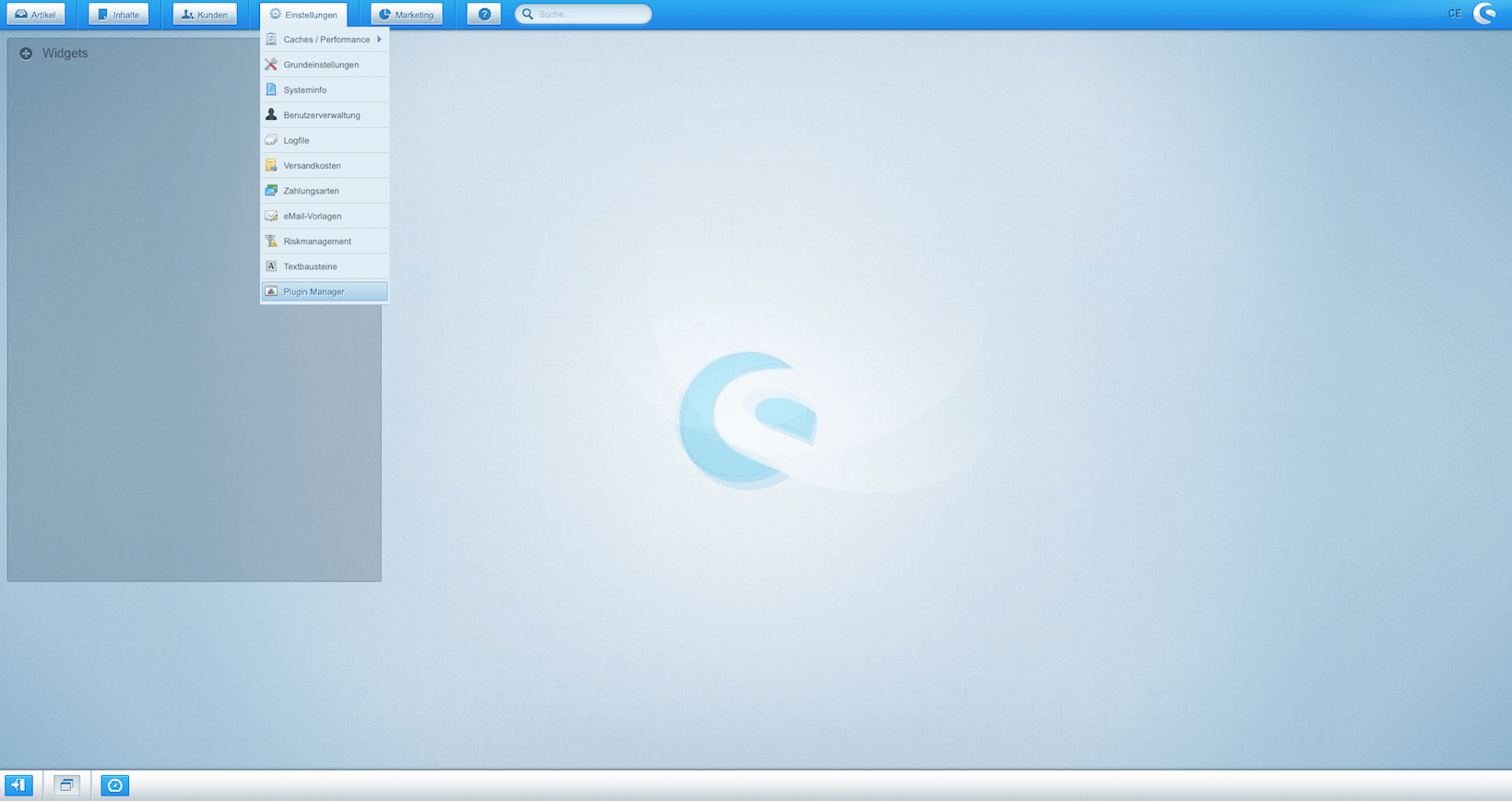 Step 7
In the Plugin Manager, choose Installed, select the plugin file that you downloaded in Step 5 and click Upload plugin.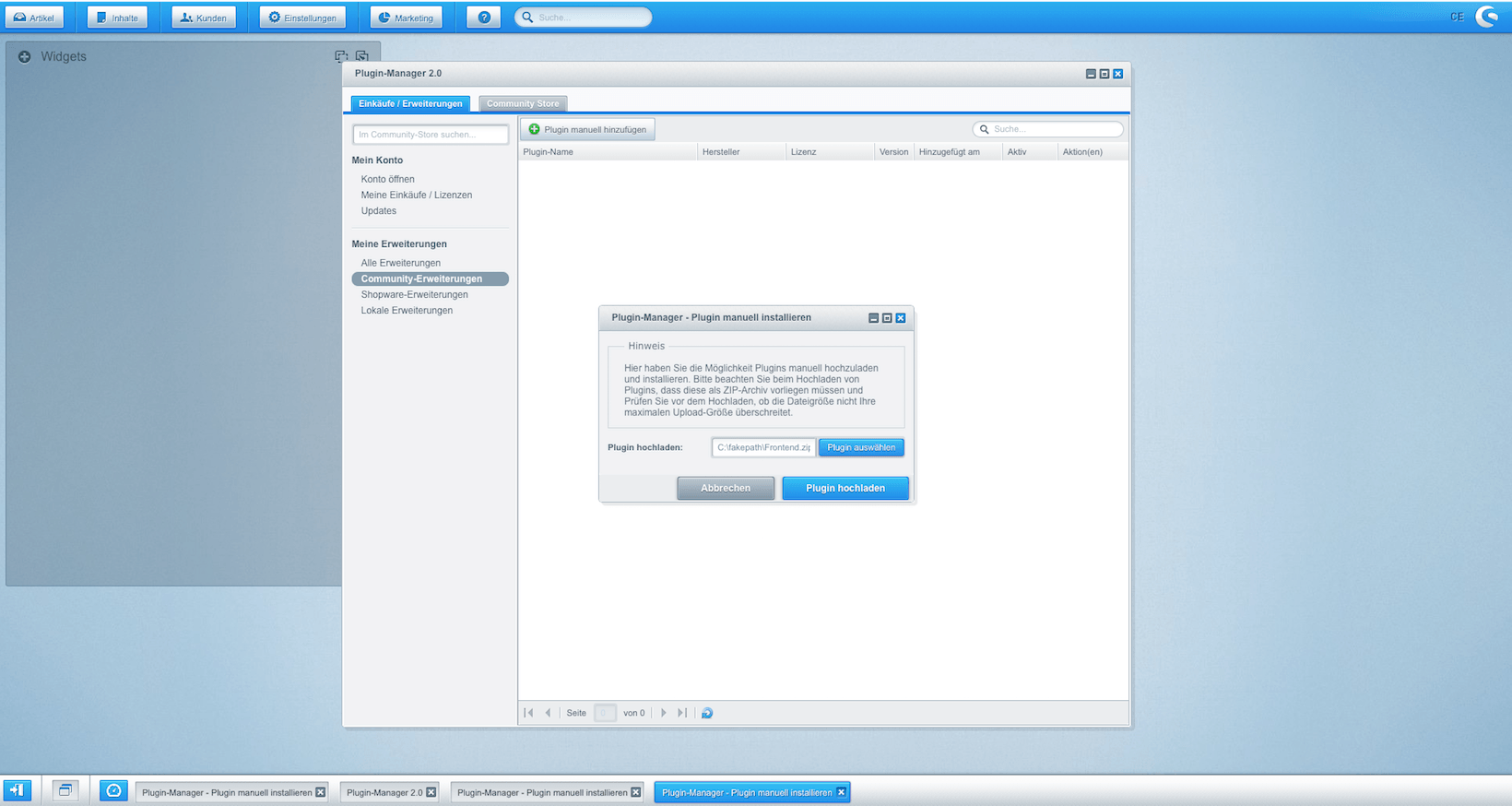 Step 8
Install the Userlike plugin by clicking the green + icon.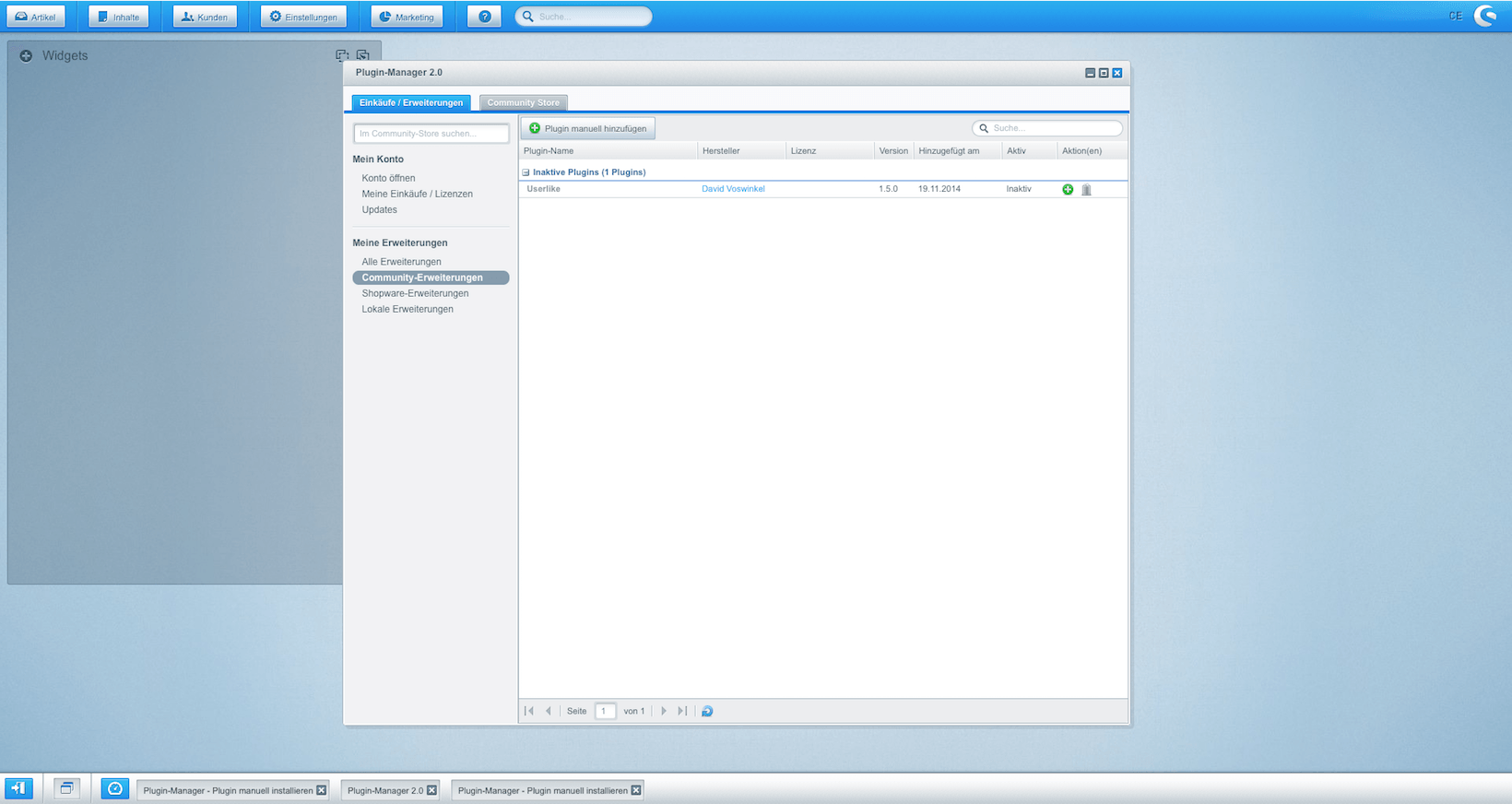 Step 9
Now you are asked to enter your Userlike Widget key. To find a Widget's key, open its settings via Channels > Website Widgets and go to Install > Credentials for applications. After entering the key click Save plugin settings.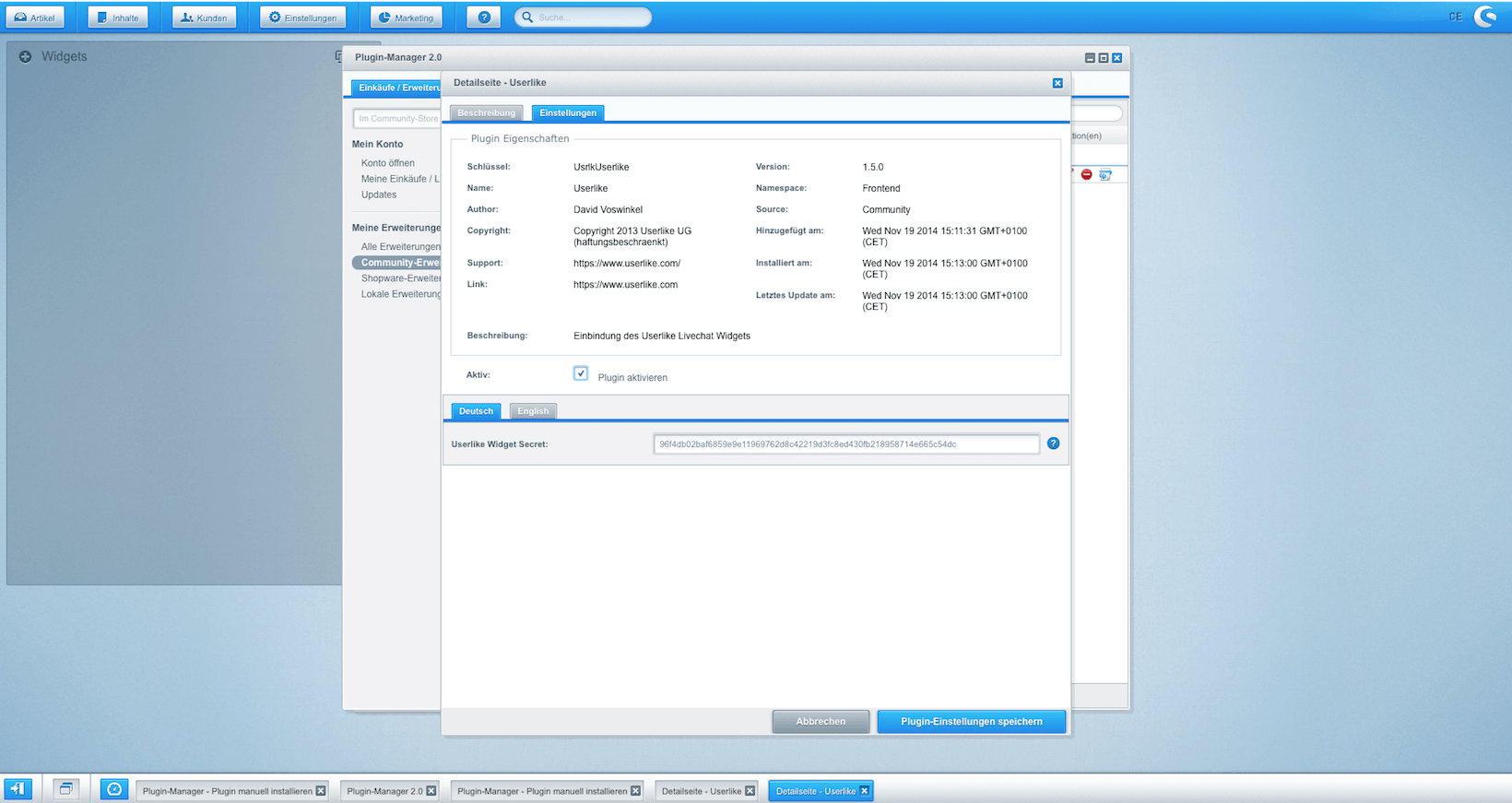 Step 10
Congratulations! Userlike is now integrated into your Shopware shop.